Freshwave is two today!
28 Jan 2022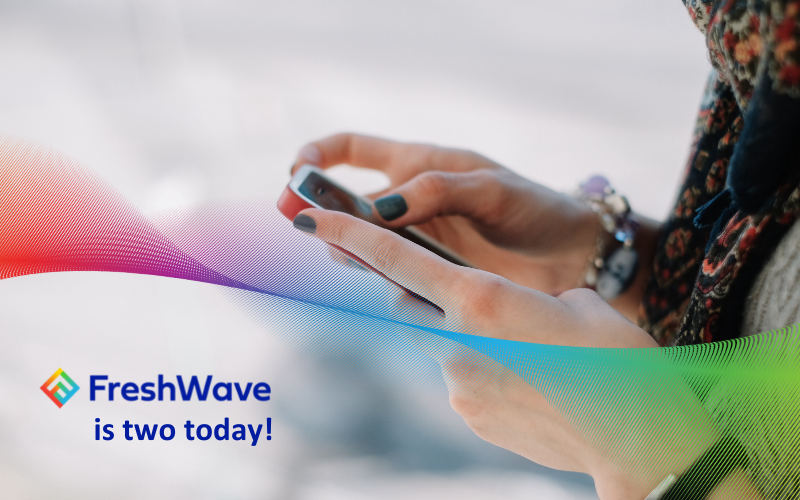 It's good to reflect. And we've had quite the journey over the last two years. We've grown, kept and won customers and worked hard to take care of each other during a lot of change.
Despite huge shifts in customer priorities and often being physically separated from each other, we're still at the forefront of our industry. Consistently challenging the market to keep up.
Since February 2020 our values have guided us:
Principled
It was a huge team effort to support customers during the pandemic, we communicated regularly, sought out equipment when supplies were low and continued to go to site and get high priority work done.
Versatile

All while attracting and delivering for new customers, and ultimately more than doubling our value as a business.
Pioneering
And we remained focused on technical and market innovation. Which helped our customers and partners to achieve significant industry milestones:
Thank you to all of our customers, partners, investors and industry friends. We may move fast but we know that it's together that we make the most progress. Here's to another exciting year.
Happy birthday to us!
28 January 2022