Freshwave is doing the robot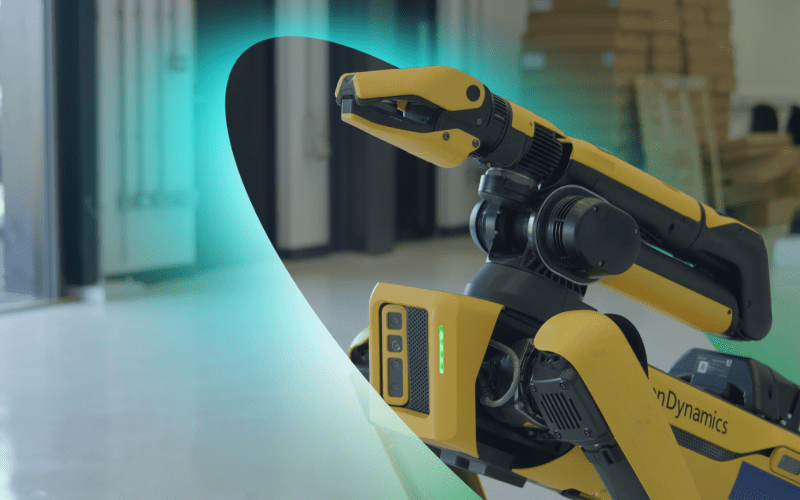 I got a wireless robot the other day. 
You could say that our relationship comes with no strings attached. 
Bad jokes aside, there will be no strings attached in our work with the National Robotarium. We're pleased to be designing and deploying a 4G network for all four mobile network operators in this cutting-edge facility. Not only will the network ensure all the humans there can keep connected, but it will also allow demonstrations of robot prototypes. 
Located in Edinburgh, the multimillion-pound, purpose-built facility has unrivalled technology and laboratories for the development and testing of robotics and artificial intelligence (AI) solutions across three distinct areas; robotics and autonomous systems, human and robot interaction and precision laser applications. 
The National Robotarium is focused on developing industry solutions and collaborates with partners globally to solve challenges through the application of robotics and AI. They work closely with SMEs and other companies to adopt robotic solutions that can accelerate growth, attract investment and benefit society, with their work underpinned by ground-breaking science. 
David Morrison, Project Manager at the National Robotarium, said: "We're happy to engage with Freshwave as they bring mobile connectivity to our facility. We have highly skilled staff and researchers on site and regularly have business leaders and entrepreneurs visit us as we work with industry to develop innovative robotic solutions. Not only will mobile connectivity from all four mobile operators mean that everyone is catered for, no matter their network, but we're also going to use the network to demonstrate our robotic prototypes.   
"We pride ourselves on being able to develop prototypes quickly thanks to our brilliant people and this 4G network will be another tool for them as they come up with solutions and technologies to make life better." 
Khushboo Sagar, Sales Director Private Sector at Freshwave, said: "While we don't quite have Peter Crouch's robot dance moves, we're excited to be working with the National Robotarium at their state-of-the-art centre. Assured mobile connectivity provides endless possibilities, from a simple call to a cutting-edge robot, and I'm looking forward to seeing boundaries being pushed at this pioneering facility." 
Freshwave will deploy the 4G connectivity via small cells and continue to provide support through our managed service.  
If you'd like to find out more about the assured connectivity we can provide for enterprises or corporates, please visit here.