Freshwave scoops the "Excellence in Commercial Deployment by an Alternative Service Provider" gong at the Small Cell Awards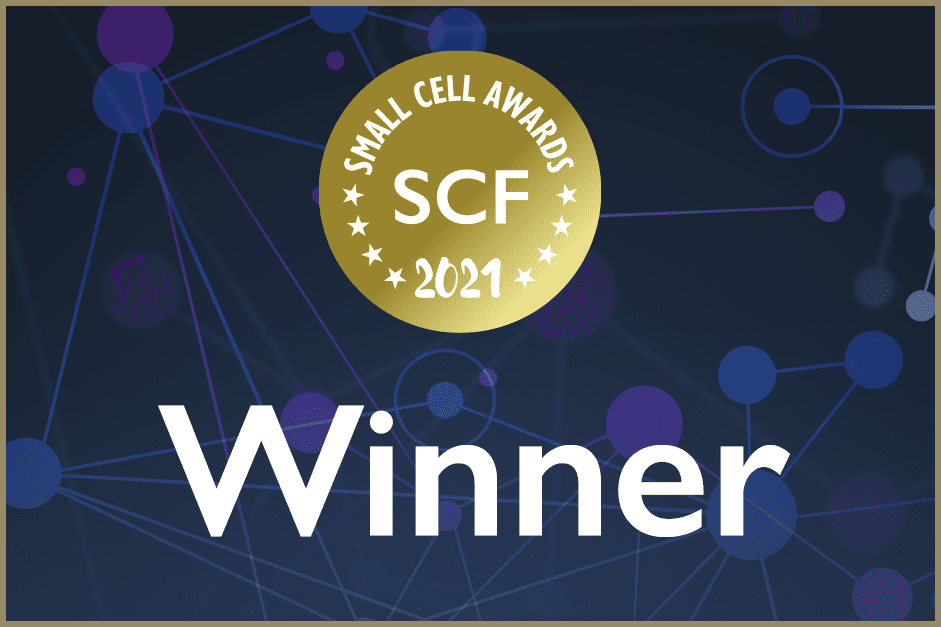 Freshwave is thrilled to have won the "Excellence in Commercial Deployment by an Alternative Service Provider" category at the Small Cell Forum's Small Cell Awards. Freshwave, the leading UK network service provider, won the category for delivering the UK's first shared spectrum mobile private network with small cells. The category recognises a small cell deployment that is in current and commercial use and has been deployed by an alternative service provider, rather than a mobile network operator.
Freshwave's winning deployment is at a popular UK holiday park. It uses shared licensed spectrum and small cells to deliver 4G data speeds via a secure mobile private network to lodges in the park. The solution includes a managed service with 24×7 monitoring of the radio points and core via Freshwave's network operations centre. Not only do the guests enjoy a robust and stable connection, but operational services, such as sales, maintenance and housekeeping, are also able to use the network.
The judges commented: "Confidence in new deployment models such as shared spectrum private networks is built on successful case studies and this implementation demonstrated clear benefits both for the deployer and the end users."
Simon Frumkin, Freshwave's CEO, said: "It's fantastic to win this award and it's testament to the innovative approach that we take when working with our customers. Mobile private networks are a huge growth area for us and we're busy deploying them in multiple sites around the UK. I'd like to say a big thank you to the Freshwave team who worked on this project, as well as to our valued partner, Online Systems, who we collaborated with both on this project and many others around the country."
The awards were presented at a virtual ceremony held on Thursday, 13th May. Freshwave were also finalists in the "Innovation in Emerging Technology or Architecture" category and the "Outstanding Innovation in Small Cell Business Case" category.