Introducing DigitalBridge
22 Jun 2021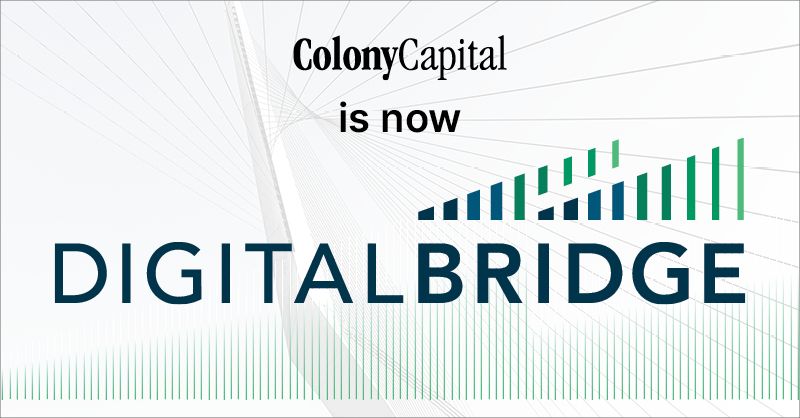 We're proud to part of the portfolio of a leading global investment firm called, until now, Digital Colony. But we have exciting news: Digital Colony has now rebranded and is operating as DigitalBridge. 
The 'new' name, DigitalBridge, re-establishes and renews the original Digital Bridge, which combined with the company in 2019, evoking its heritage as an early innovator in digital infrastructure, while looking forward to a fully digital, interconnected future. It reflects the business transformation that the company has gone through since the leadership made the strategic decision to focus exclusively on the fast-growing digital infrastructure sector.  
Marc Ganzi, President and CEO of DigitalBridge, said: "The vision we crafted, bringing a digital infrastructure platform built on two decades of operating experience and deep industry relationships together with an institutional capital formation capability and global enterprise-grade operations, has reached its next phase. Today as one company, DigitalBridge, we're a unique digital infrastructure business, with both the operating DNA and access to institutional capital that positions us to execute globally on a converging digital infrastructure ecosystem. We are poised to build, operate, and finance a new era in connectivity, leveraging a single platform focused on the full spectrum of digital infrastructure including towers, data centres, fibre, and small cells." 
Technology continues to evolve and so do we. We're committed to making digital infrastructure simple and, with the significant financial resources of DigitalBridge behind us, we look forward to doing exactly that for many more years to come.  
To find out more about DigitalBridge's full portfolio, including our sister companies Zayo, ExteNet and Boingo, click here. 
22 June 2021