Mobile connectivity in healthcare: the revolution that must deliver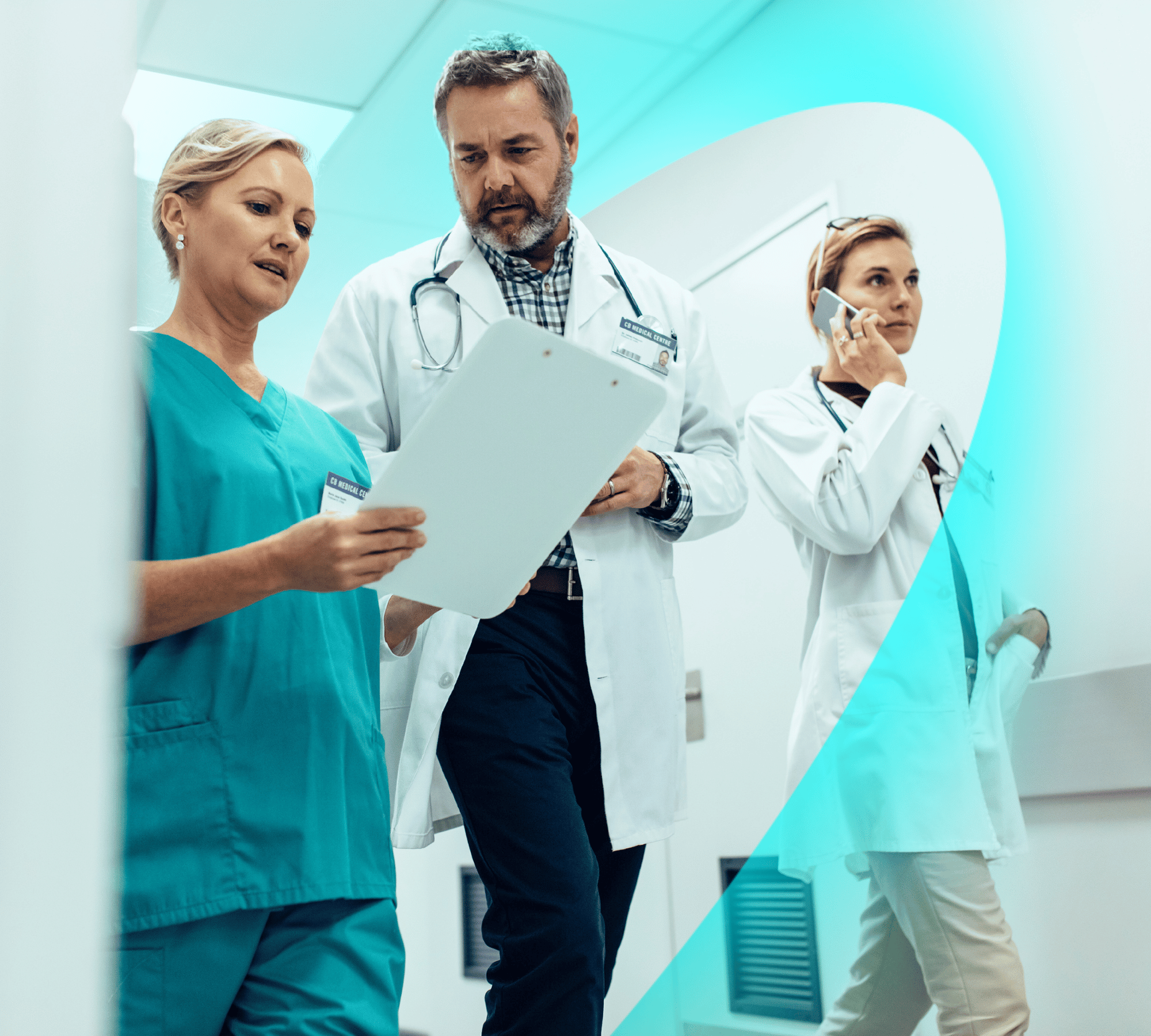 This piece from our CEO, Simon Frumkin, first appeared on Digital Health in May 2023.   
Last month, the Department for Science, Innovation and Technology (DSIT) released the UK Wireless Infrastructure Strategy (WIS). This policy document detailed how critical connectivity is to all of us in the UK. In her opening statement to the report, the secretary of state for DSIT Michelle Donelan made it clear that "this must be a revolution that delivers". 
As the former MD responsible for emergency services at BT/EE, I was energised to read the WIS. In my experience, those working in frontline, critical services understand the positive impact mobile connectivity can have on their work. How it can be the difference between help reaching people in time or not, or a preventative versus reactive healthcare intervention? For patients, it means the chance to stay digitally connected to their life and loved ones when they need to be in hospital. 
With a clear call to action that "our new hospitals will be 5G or equivalent wireless enabled, enabling us to take advantage of cutting-edge healthcare innovations", technical leads in NHS Trusts will no doubt be considering their indoor mobile connectivity options. 
New or old, hospitals often have complex physical layouts, with thick concrete or steel walls and floors that can weaken signal. Good for patient and clinician health and safety, unfortunately these also lead to connectivity dead spots, while complex machinery can also interfere with wireless signals too. And because hospitals tend to be high-footfall places, the Wi-Fi is often overburdened, making it unsuitable for critical comms, especially when people are on the move around the building or campus. 
Distributed antenna systems
There are, thankfully, solutions. A distributed antenna system (DAS), for example, allows mobile coverage to be effectively enhanced in otherwise challenging areas. A DAS can also be multi-operator, meaning that all four UK mobile networks can be enhanced, supporting all patients, visitors and healthcare workers equally. 
We're currently helping several large NHS hospitals with this type of connectivity service, including The Grange University Hospital, a state of the art critical care hospital in South Wales. We delivered the DAS at pace during the pandemic to support the team there in opening their doors ahead of schedule. 
Importantly, the solution can be built upon. In the case of The Grange, it already has been. Since the DAS first went live in 2020, we've extended it to a new sterilisation unit. And as the hospital continues to grow, its connectivity needs can continue to be met. Critically, a DAS also offers an upgrade path to 5G, the next generation of mobile technology. 
As the UK government now recognises, bringing assured 5G to hospitals will mean clinicians can do more of the high-value critical services that require high-bandwidth, low-latency connectivity. This may mean hologram-based training conducted with trainees spread across the world, or providing real-time consultations to emergency services while they're out on the road. This new generation of connectivity can unlock whole new approaches to treatment. 
Build the business case
However, we understand that for many, it's first things first, and in order to begin to strive for 5G enabled healthcare, the business case for mobile connectivity must be built to solve today's challenges. Perhaps it's time for NHS Trusts to move on from pagers and landlines, or review Wi-Fi alongside mobile solutions – there's a case for both. The opportunities are many: Trusts can enable more remote consultations, while also enhancing the current in-building experience of patients and healthcare workers. 
Together let's show the healthcare value of wireless that the government has called for: better coordination, more efficient processes, and even new treatment options. 
To find out more about how we partner with patients and clinicians visit here.