Raising awareness of women working in telecoms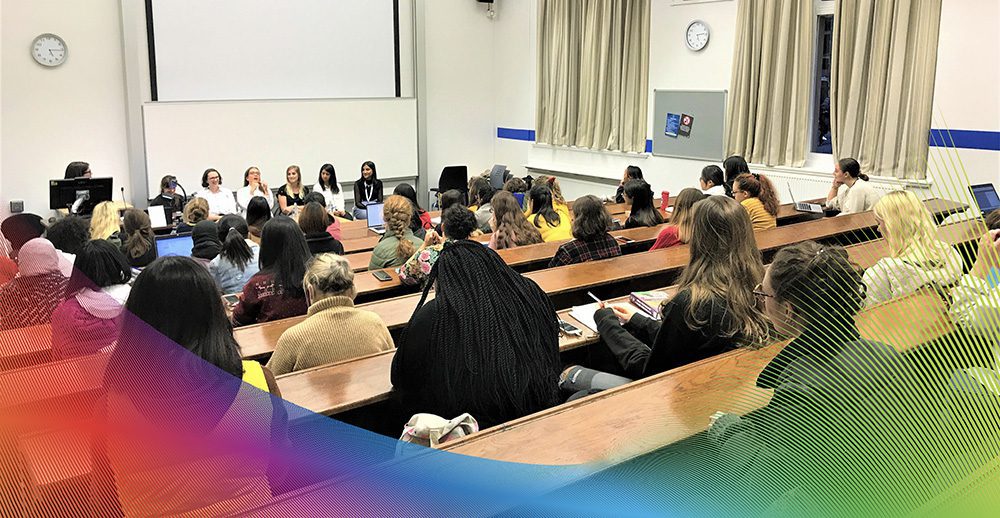 19% of the people working in the tech industry in the UK are female, according to WIT. This is a statistic we're passionate about increasing through outreach and awareness. Because as Milbrey Wallin McLaughlin said, "you can't be what you can't see". Since 2018, we've been actively working with communities local to us and our customers and raising awareness of the exciting opportunities available to women in telecoms.
In 2018 we visited Sackville School, a secondary school near our East Grinstead office, and some of our female engineers and project managers led an assembly for students on the cusp of completing their A-levels. They shared their career journeys, discussed the rewards of their different roles and the lessons learned along the way.
Both students and teachers gave us great feedback. James Lea, Curriculum Leader of Computing, ICT and E-Learning said, "I think it was a really useful experience for our year 12 girls to see the opportunities that could arise from pursuing a career in the STEM industries. The speakers were passionate about their roles and gave real insight into some of the potential roles the students could look to do in the future."
Then at the start of 2020, two of our rising star women, a Project Coordinator and Junior Project Engineer, spoke to the female engineering students at Royal Holloway University. They shared their respective ways into the telecoms industry and advice for the young women soon to take similar leaps into the world of work.
The tips included:
"Every mistake that is made will lead to learning something, becoming stronger and gaining confidence. Don't be afraid to ask questions!" – Head of Programme at Freshwave.
"It is always good to see how women can get into the technological arena and not necessarily always via a hard-core engineering degree. It is all about enthusiasm and perseverance; you ladies certainly proved it by imparting your experience and journey for our students." – Director of Industrial Liaison at Royal Holloway.
This year's International Women's Day focuses on choosing to challenge. By challenging, it raises awareness and brings change. We are proud to challenge the stereotype in a male-dominated industry. We advocate for women in technology and want to empower other women to do the same and bridge the gender gap in telecoms.
If you would like Freshwave to speak at your school or university, or you'd like to find out more about a career in telecoms, email us at info@freshwavegroup.com.
The names and job titles of the amazing Freshwave women that have supported our local outreach to date are:
Dorina Strugaru, Project Engineer
Moheema Ali, Project Coordinator
Lauren Medhurst, Head of SHEQ
Lori O'Leary, Head of Programme
Olivia Houlton, Marketing Coordinator
Bethan Flynn, Marketing Manager
Rachel Phillips, Brand and Marketing Director