Glasgow goes for open access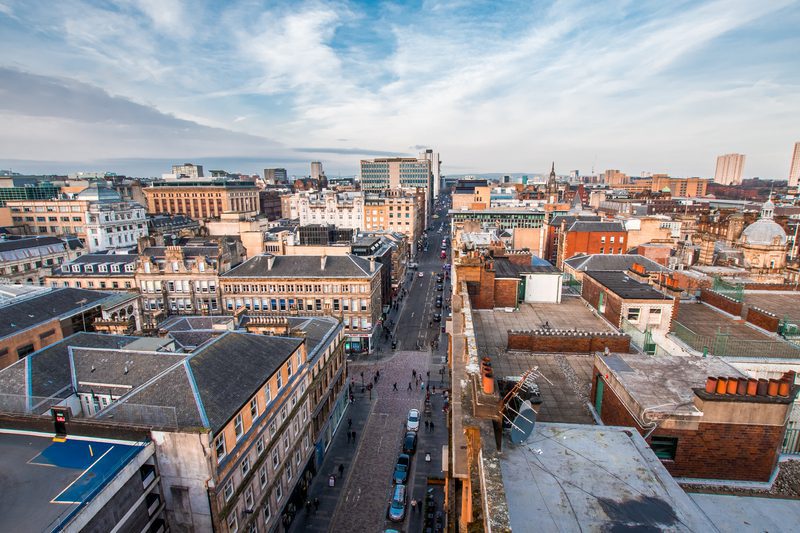 Glasgow City Council recently became the first council in Scotland to adopt the open access approach to mobile connectivity and we're very pleased to be working with them under this model. Open access is a non-exclusive approach which makes it easier for the mobile network operators (MNOs) to share digital infrastructure installed on council-owned street furniture.
Glasgow City Council did a fantastic job of creating a portal for the Telecoms Unit which is a one-stop-shop for those in the telecommunications industry interested in installing digital infrastructure, whether that's masts on rooftops or small cells on street furniture. The portal has information on everything from the council's asset catalogue, to rental agreements, to the associated fees.
We're currently working with several departments in the council, such as the highways team and the telecoms team, to workshop what opportunities there are for installing 4G small cells around the city to enhance mobile connectivity. We're also engaging with MNOs to determine their future small cell needs in the Glasgow area.
Outdoor small cells can be an efficient and effective way of enhancing 4G mobile coverage, which in turn brings a range of advantages to the community. Not only does it help connectivity for residents, businesses and visitors to the area, it can improve digital inclusion and contribute positively to local businesses and the economy. The small cells can also allow for the rapid deployment of 5G with its associated benefits.
Open access is championed by the Department for Digital, Culture, Media and Sport as a way to improve mobile coverage more quickly. Croydon Council was the first local authority to pioneer this approach and we were proud to both help them develop their engagement process and to be the first company to sign the agreement with them. You can read more about our work with Croydon Council here.
If you'd like to learn more about this project or about how we could work with you, please contact us.