How mobile private networks power innovation in manufacturing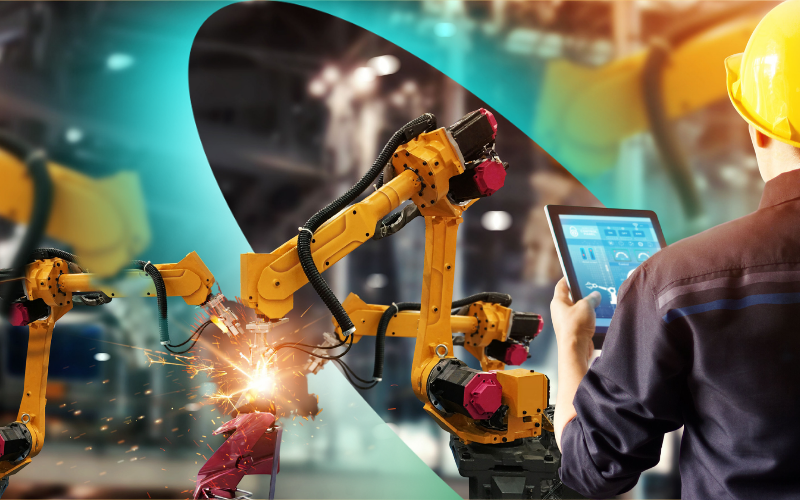 This piece first appeared on The Fast Mode. 
By Mike Kennett, Freshwave's Senior Consultant and Head of Regulatory Affairs.
What do efficiency, safety and innovation have in common when it comes to the world of advanced manufacturing? They all have the potential to be enhanced by mobile private networks (MPNs). MPNs are growing in popularity due to the availability of spectrum and lightweight core software. In fact, research has found that the manufacturing sector already accounts for 31% of 5G and MPN deployments. The UK has a proud history of manufacturing and the home of the first Industrial Revolution is now keen to embrace Industry 4.0 and the benefits it brings.   
What is a mobile private network?
A mobile private network is a network built specifically for an organisation's needs, to be used only by that organisation. It can be 4G, 5G or both and uses dedicated spectrum. This makes it incredibly secure and reliable. An MPN allows full control of service quality and devices, and enables wide area coverage both indoors and outdoors, making it a uniquely flexible option for manufacturing environments.    
What is Industry 4.0?
Having moved though the steam, science and digital technology revolutions, we've found ourselves at Industry 4.0. This is all about harnessing the power of data to optimise processes and allow machines to communicate with each other and learn with minimal human supervision. By applying artificial intelligence (AI) technology to monitor production processes, factories will be able to unlock efficiencies and innovative operational approaches. Industry 4.0 will advance manufacturing by transforming operations and maintenance, including the use of the Internet of Things (IoT), robots, drones and remote engineering support. 
A key ingredient in all of this is assured connectivity. Until the advent of affordable MPNs, manufacturers had fewer options when it came to introducing smart technology to their factories, the main ones being Wi-Fi or cabling. But MPNs allow new and exciting use cases to be introduced to the mix. 
Different applications for MPNs in manufacturing
It can be tempting to get caught up in the hype of a new technology but building an MPN needs to be done to solve a business problem, not simply because many others in manufacturing are building them. Manufacturing processes are complex, and an MPN might make the most sense as a replacement for an existing connectivity solution – or at first as a proof-of-concept deployment delivering a key process or operational benefit.  
The first decision to make will be how many Gs you need. While some applications, such as virtual reality and remotely controlled vehicles, need the low latency that only 5G can provide, for many manufacturers a 4G MPN would be suitable for the current business needs. We've deployed 4G MPNs at factories bringing immediate benefits to the manufacturer, but the network has also been designed so that it can be upgraded to 5G easily in the future when they want to introduce more complex processes that need this lower latency. 
Cabling: a quick win for manufacturers is using an MPN to replace physical cabling, without changing the existing application. This gives the flexibility to reconfigure a factory quickly, without the need for expensive re-cabling. This can result in cost savings on infrastructure and maintenance as well as productivity gains as machine mobility improves. 
IoT: many manufacturers are already using IoT to capture data to improve performance. But as more IoT devices are added, high bandwidth becomes more important to ensure that the data generated by IoT sensors can be collected, analysed and acted upon quickly enough to drive efficiencies and benefit the manufacturer. 
Digital twins: the virtual representations of complex physical systems, when integrated with multiple data sources via an MPN, allow organisations to run simulations and tests which would otherwise not be possible. Digital twins can be used for everything from monitoring workflow, to providing a standard interface for different teams, to streamlining operations.  
Mobile asset tracking: time is money, so being able to efficiently track mobile assets such as machinery can reduce wasted time and increase profitability. Geofences can prompt alerts and allow the control of asset movements.  
Robotic and vehicle advances: mobile robots and automated guided vehicles (AGVs) need a latency of less than 10ms for them to operate effectively. Unreliable connectivity will cause breakdowns and delays, but a 5G MPN provides the low latency and assured connectivity for these assets to function as they should. 
Real time automation: manufacturing is constantly looking for ways to further automate processes, both from an innovation point of view as well as that of worker safety. With automation increasing, MPNs allow machinery to be remotely controlled. This not only decreases time that the machinery is out of service, but it can also allow people to avoid dangerous working conditions.  
Sustainability: As countries around the world strive to reach Net Zero, MPNs can contribute to improved sustainability with smart manufacturing approaches allowing companies to reduce power consumption and CO2 emissions. 
Factories of the future
A report from Vodafone found that 5G could provide a £6.3bn boost to UK manufacturing by 2030, transforming operations and increasing productivity. Some manufacturers considering an MPN may be put off by the cost, thinking that Wi-Fi would always be a cheaper option. While it's important to choose the right connectivity method for your manufacturing requirements, MPNs won't necessarily be more expensive than Wi-Fi. In fact, a report found that an MPN deployed by US specialists Celona at a steel manufacturer was cheaper to deploy than the comparable Wi-Fi solution. This was because the MPN needed fewer access points thanks to their greater transmit power. Additionally, MPNs offer performance and security advantages over Wi-Fi as they can support many more connected devices and use dedicated licensed spectrum. 
Research from Analysys Mason found that one of the factors hindering MPN adoption was that current business models are based on traditional capex/opex models. They suggest that market evolution to opex-based or SaaS-based models is likely to increase the addressable market for MPNs.  
There's no denying that MPNs will unleash exciting new opportunities in the manufacturing sector. With the right engineering and network advice plus the right commercial model, reaping the benefits of an MPN could be closer than you think. 
If you're interested in finding out more about how a mobile private network could be right for you, please contact us.