How we deploy outdoor small cells with local authorities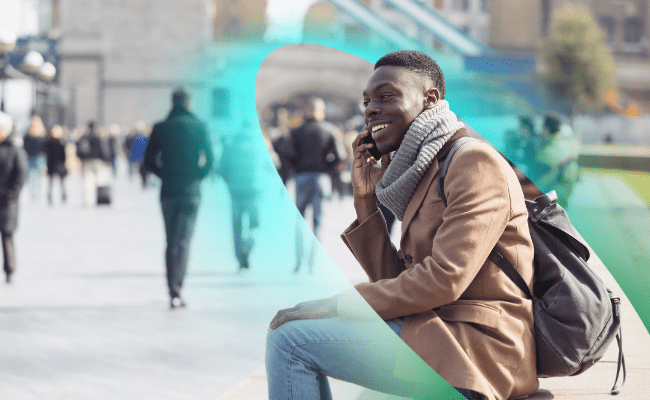 While many local authorities (LAs) may have heard of outdoor small cells and even be aware that they enhance mobile capacity in busy urban areas, there is often less understanding of what exactly happens when a mobile network operator (MNO), or one of their partners, wants to deploy in the area.  
We've been deploying outdoor small cells on behalf of the MNOs for many years. The aim of the deployments is to minimise infrastructure in the street scape, while giving the best experience possible for mobile users. So if you're an LA interested in finding out exactly how our process works, please read on! 
The first step to deploying outdoor small cells is the acquisition and design phase. 
Demand and desk top review
We receive a list of street assets from the LA and review this with the MNO to work out where they need their small cell capacity added. 
We then conduct a desk top review, essentially looking at Google Maps to see what the local environment and related columns look like. Is it cluttered? Is the column bent? Is it a challenging location to install? It helps us make an informed choice as to whether we need to select alternative assets. It also speeds up on-site surveys.  
Site survey and structural test
The site survey usually involves highways, operative or street lighting contractors, and the MNO radio planner. It gives us a chance to discuss all the elements of the deployment, including the electrical supply, and understand the installation objective. Pictures and diagrams are shared and we also show them mock equipment to demonstrate how it will fit in the column. 
The next step is to ensure that the assets are structurally sound in order to mount the small cell. If the structural test fails, we usually test an alternative, adjacent column instead.   
High level design review
Once all the data is collated, we share it with the MNO and LA for review and comment. Once we have feedback and sign off from the MNO and highways team, we start the detailed design phase.  
Planning permission and legal updates

LAs have different approaches. Some treat small cells as an attachment, so we simply request an attachment license. Other LAs prefer notification via a 'Reg 5' in line with the electronic communications code under which small cells can be permitted developments. 
Once planning is agreed, we update the legals and proceed to the build phase.  
Resourcing of highways teams

We understand that LAs have funding and resource constraints. They often don't have the capacity to deal with small cell schemes, so we try to do a lot of the leg work. We do as much liaison with the street lighting teams as we can, freeing up more time for the highways teams.   
Street lighting contractor onboarding

We usually opt to use the incumbent street light contractors. They're familiar with the local borough and highways teams and are happy to work on and maintain the assets, so it's a better working relationship all round. 
The highways team might also have limited street lighting resource (for example, a small, in-house team who concentrate on ensuring that the lamps are still active), so we have access to a street lighting company who operates in the whole of the South East. 
We submit the programme of works before moving to the hardware procurement.  
Hardware staging
The small cells are painted and prepped ready for installation on site. They can be painted black, or another colour that best suits the location, but typically come in beige which blends well with the standard silver columns.  
High level small cell installation and power works
The small cells need to be mounted at an optimal height, typically around 5.5m. They are connected to the base equipment via Cat 6 cabling installed in conduit to ensure electrical compliance with regulations. Our engineers also connect all the low level power cables, which is all completed in one site visit.  
In a high density, urban area, we typically plan a separation between columns of about 80-100m. An omni-directional antenna is fitted in standard deployments, giving 360-degree coverage. Directional antennas are less frequently proposed, these provide 60-degree coverage in a particular direction and are based on the input of the MNO's radio planner. 
Equipment specifications
We are vendor and technology agnostic so can work with each MNO and their preferred small cell vendor. If there are space limitations in the base of the column, we add additional infrastructure, typically a "wrap around" or "standalone feeder pillar", adapting the existing asset to house the extra equipment in the base.  
Fibre delivery and commissioning phase
This typically happens a couple of months after the small cell is installed. 
Handover pack 
To complete the process, handover packs are submitted to the MNOs and highways team for sign off. 
Managed service
As part of our managed service, we conduct reactive maintenance on behalf of the MNOs to resolve any faults or issues. The MNOs raise a ticket to their network management centre then engage third party suppliers, for example, Nokia or Ericsson, who deal with the hardware. If there's any high-level working required, we engage with the street lighting contractor and also send one of our approved small cell installation contractors to site.  
In addition, we carry out proactive maintenance which involves annual inspections and making sure that everything is in good working order. Reports are made available on request.  
The open access approach 
We helped Croydon Council pioneer the open access model which means all four MNOs can easily access the same council-owned assets when deploying outdoor small cells. Since then we've signed more than a dozen open access agreements with LAs around the UK. Open access is an efficient way of working in collaboration with the telecoms industry, which in turn improves connectivity for the community. It reduces the barriers for MNOs to access council-owned street assets, speeding up the adoption and installation of outdoor small cells. 
To learn more about how we can help you deploy outdoor small cells in your LA, please contact nick.wiggin@freshwavegroup.com.