Women raising the bar in telecoms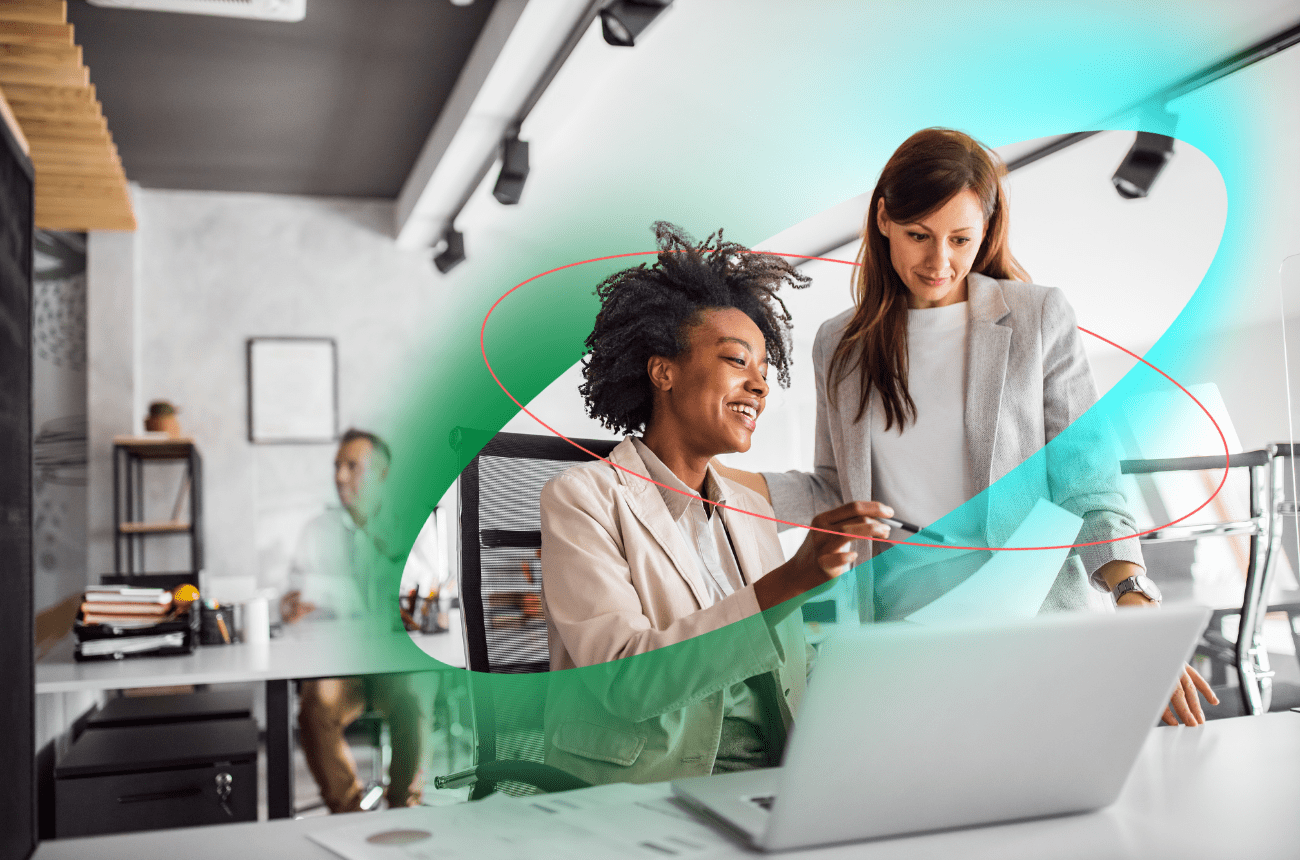 It's an industry that connects us all. It keeps us in touch with friends, family and colleagues and no matter if we're Tweeting, TikToking or Teamsing, telecoms helps make it possible.
But it's also an industry where women are underrepresented. According to the Institute of Telecommunications Professionals, less than 20% of the current UK tech workforce is represented by women. They account for just over 10% of engineering professionals and while over 1.1 million women now work across core science, technology, engineering and math (STEM) roles, this only makes up 24% of the core-STEM workforce.
We're proud that our leadership team is 50% female but hate the idea that so many girls and women don't know what a vibrant, exciting and fulfilling career could be waiting for them in telecoms. To mark International Women's Day 2022, we caught up with some of the women at Freshwave to get their thoughts.
There's never a dull moment
A clear theme to emerge was that no two days are the same. Project Engineer Carol Lima says: "The thing I like the most about this job is the dynamism; no one day is like another. Every day is a day to learn something new, to meet a new colleague, build relationships and improve myself as a person and as an engineer."
Originally from Brazil, Carol is responsible for scheduling and overseeing work, overall quality control and reporting regularly on project statuses to the project manager. She holds a BSc (Hons) in Telecommunications Engineering, is a software tester and also Scrum Master trained. With a father who's an electrical engineer, Carol believes that engineering is one of the most fascinating professions in the world. She adds: "Telecommunications in particular is the base of the technology revolution. Without it the world would not be connected in the palm of our hands."
Anna Watson, our Director of Delivery, agrees that there's never a dull day in telecoms. Anna runs the delivery team for all project work across the business to deliver solutions for our customers. She originally wanted a career in event management and achieved a BA (Hons) in English and Music. But a job at Vodafone after university set her on the path of project management and she's spent many years of her career in the telecoms sector.
Anna says: "It turned out that project management is a bit like organising an event, so it was partially aligned to what I thought I wanted to do but completely unrelated to my degree! It's a myth that you have to be technical to work in telecoms. There are roles for all kinds of skills in this industry. I have led large IT and technical transformation programmes over the last 15 years in both telecoms and the retail sector with no technical background. In the delivery world you need to have good organisational, analytical and problem-solving skills and your technical colleagues around you are the experts to do the technical work."
Rewarding work and endless opportunities
For Maria Yiangou, an Acquisitions and Project Manager, the satisfaction of running a project from inception through to completion as seamlessly as possible is something she finds particularly rewarding. Maria is responsible for end-to-end project management of the installation of new telecoms masts, as well as upgrades to existing infrastructure. She oversees every aspect to make sure the project produces the right results for our customers, on time and on budget.
With a BA (Hons) in Interior and Architectural Design and a Masters in Psychology, Maria is also a member of the Chartered Institute of Building.
For women thinking about a job in the telecoms sector, she advises: "Be confident in your abilities, it matters hugely. Speak up and don't be afraid to offer your opinions and ideas within your team and outside meetings. Know your value and worth and take risks."
Project Engineer Dorina Strugaru agrees that confidence is key and that the telecoms industry offers a promising career with plenty of room for development. She says: "The telecoms sector is constantly progressing and expanding, so every day I have something to learn. The main reason I chose the telecoms sector was that the industry is evolving continuously and it promised a lot of career opportunities."
Dorina holds a degree in Electronic Engineering and Telecommunications. She leads the coordination of in-building mobile radio frequency surveys, as well as the coordination of installations and projects.
For our Director of Transformation, Lori O'Leary, it was the support of a female co-worker that encouraged her in telecoms. Lori says: "I started as a temp for what was then BT Cellnet to save some money for university and was responsible for managing and resolving faults on the mobile network. I was one of only two women in the office, which was a challenging and unfamiliar experience, and dealing with a team of all male field engineers was also a steep learning curve. But the one other woman in the office took me under her wing and supported me in building both my confidence and professional capabilities. So much so that when a longer-term contract arose I took it, realising the breadth of opportunity that exists in this industry."
After moving into delivery in 2001, Lori gained a wealth of experience in project and programme management and is now responsible for designing, implementing and continually optimising Freshwave's operating model. This role also allows her to play an integral role in creating a diverse and inclusive culture across every part of the company, which she's passionate about.
Lori adds: "If you want a career that will bring a wealth of opportunity and change, go for one in telecoms. It's a sector guaranteed to continue to evolve for generations to come."
A world of possibilities
For those who think they'd like to work in a constantly evolving industry that also has opportunities around the world, telecoms could be the perfect option. Sharon Olive, in her role as Mobile Network Operator (MNO) Account Director, is responsible for the overall relationship and business we have with the MNOs. She did a Bachelor of Civil Engineering in her native Australia and worked at an engineering company which built towers and masts. Here she gained experience as a project planner and then business development manager in the telecoms sector.
Sharon says: "I then moved to Singapore and was given an opportunity by Nokia to join their services sales team working on large scale 3G mobile projects around Asia-Pacific. That was 22 years ago and I've never looked back! Don't think twice about joining this sector. Telecoms is central to each and every person around the world staying connected – who doesn't want to be a part of that? It not only offers an array of job opportunities, but it gives you the ability to travel the world and work with a diverse group of highly skilled people."
From the wide variety in roles, to working with skilled people, to the opportunities to progress, there's really no sector like telecoms.
We regularly visit schools and universities to talk to students about the exciting opportunities a career in telecoms provides. If this is of interest, or if you'd like to find out more about working in telecoms, email us at info@freshwavegroup.com.