Freshwave delivering enhanced mobile phone coverage throughout 22 Bishopsgate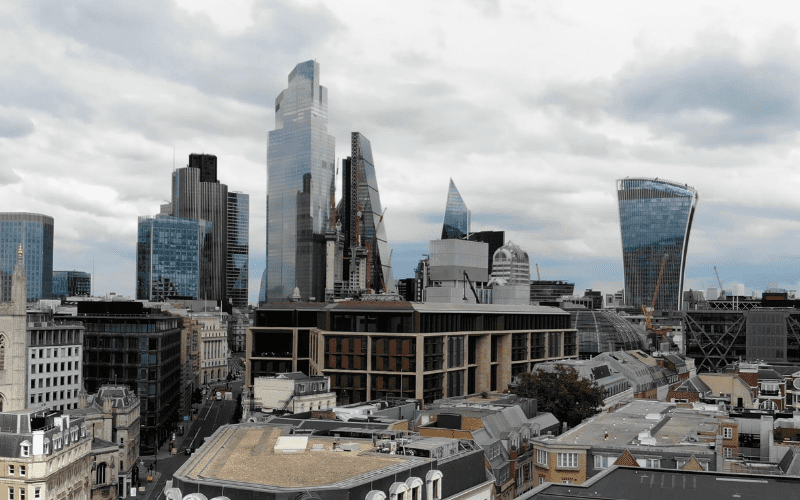 Leading UK network service provider Freshwave is deploying indoor multi-operator mobile service for 22 Bishopsgate in London. Freshwave is providing carrier-grade voice and 4G data coverage for all four mobile network operators (MNOs), with an upgrade path to 5G. This coverage will extend to all the passenger lifts, meaning no more dropped calls in what is traditionally a coverage blackspot.
As well as designing and installing the digital distributed antenna system (DAS) which provides multi-operator indoor mobile service coverage for the landlord, Freshwave is enabling all occupiers to connect to the service. The innovative commercial model agreed by Freshwave and 22 Bishopsgate will allow occupiers to access the service on request. Fourteen occupiers across 28 floors, equating to over 666,000 sq ft, have already signed up to the service, with installation currently underway.
Simon Frumkin, CEO of Freshwave, says: "We're pleased to collaborate with the 22 Bishopsgate community directly to deliver the mobile service that is essential to doing business today. We're always interested in coming up with commercial frameworks that work for everyone and this project was no exception. This approach will see occupiers able to access all the mobile connectivity services they need as part of our reliable managed service."
22 Bishopsgate is designed specifically to benefit and support the diverse, connected community in what has become Europe's first 'vertical village'. The 278-metre tower, with 1.275 million sq ft of occupier space over 62 floors, stands in the heart of London. 22 Bishopsgate's community will have access to over 150,000 sq ft of amenity and community spaces, including a food market, climbing walls and an active commuter park which includes the largest bike parking facility in London.
22 Bishopsgate was designed by Karen Cook of PLP Architecture for AXA IM Alts, acting on behalf of clients, and its development partner Lipton Rogers Developments. WSP acted as structural engineer, with construction carried out by Multiplex.
If you're a landlord who wants to increase the value of your building and improve the user experience with reliable in-building mobile network, contact us today info@freshwavegroup.com