Our predictions on 2021 telecom market trends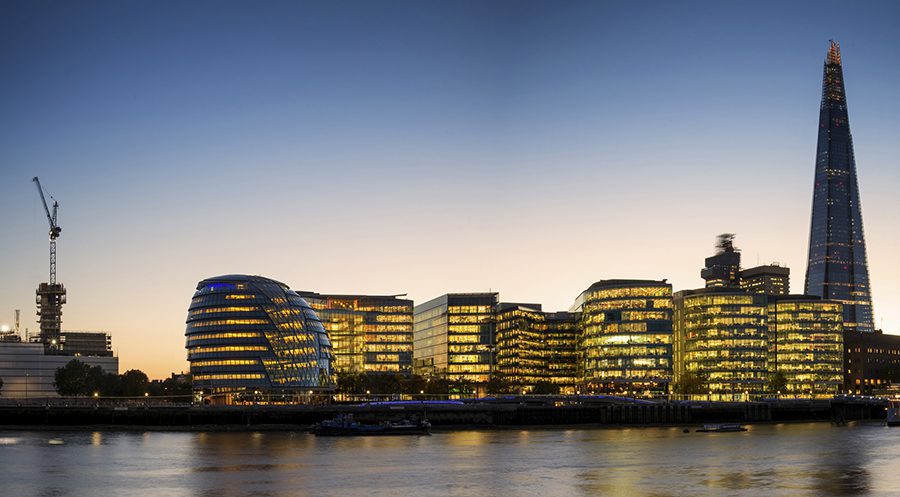 Neutral host in-building JOTS and Open RAN will see multi-operator progress
As the UK market leaders in delivering multi-operator networks indoors and outdoors, we're actively working with all four UK mobile network operators (MNOs) as they explore different approaches towards improving coverage, increasing capacity and more cost effectively using neutral host infrastructure. A great example is in-building (NHIB), where UK MNOs have agreed a "Joint Operator Technical Specifications" (JOTS) for neutral host solutions. We already have many of the other building blocks in place for JOTS NHIB, including connected live network data centres and commercial agreements, placing us at the cutting edge of deployments using JOTS NHIB.
We're also supporting the MNOs and helping them explore Open RAN with a variety of the vendors developing solutions in this space, including Mavenir, NEC, CommScope and Parallel Wireless, to name a few. This while also deploying large base station and newer innovative picocell and small cell solutions from the large RAN suppliers like Nokia, Ericsson and Huawei. Our approach is to remain technology agnostic, with neutral host solutions being more flexible and faster to deploy as well as benefitting from cost savings via shareable infrastructure.
In 2021, we expect to see the first multi-operator NHIB JOTS sites being piloted in the middle of the year, with all four UK MNOs having live networks in one form or another by the end of the year.  
Mobile private networks growth
Throughout 2020, mobile private networks (MPNs) have been a key theme in the mobile industry with considerable interest from the operator, vendor and end-user communities. We see this as a huge growth market, particularly when the shift from LTE to 5G is unlocked by introduction of 5G standalone, which doesn't require a 4G under layer. 5G offers a number of benefits, but while speed often grabs the headlines, the reality is that ultra-low latency and the massive number of devices that can be connected and supported simultaneously are the main benefits.
While cellular and Wi-Fi are often pitted against each other, the reality is that both technologies offer their own benefits and drawbacks and typically co-exist, giving the biggest number of options and supporting the widest range of use cases. In the MPN market, this will be no different with Wi-Fi or Wi-Fi 6 offering some advantages – especially in terms of the wider range of existing devices that support Wifi. However, 5G's deployment in licensed spectrum reduces the chance of interference and significantly enhances quality of service with tailored services available to different users or devices via network slicing. Faced with ever increasing cybersecurity threats, MPNs will be an attractive proposition to IT departments across many industries with the significantly enhanced security benefits and controls that they offer.
In 2021, we'll see many more MPNs being deployed supporting a wide range of business models. In cases like co-working spaces, holiday parks, hotels and conference centres the end-user may feel like they are getting 'free in-building 5G', but the truth is it will be 'bundled 5G' – with premium connectivity for bandwidth-hungry or QoS sensitive apps and users guaranteed through a mobile private network or 5G network slice.
Outdoor small cells
The shift of small cells from their indoor roots to be used outdoors has been well documented. Operators and Local Authorities have worked together to provide hotspot coverage in areas where there is high footfall but inconsistent service, particularly at different times of the day when demand can vary significantly.
Pre-COVID, these areas would typically be within cities, with large numbers of commuters entering areas leading to significant peaks in demand at certain times. However, the shift to many people working from home during the pandemic means demand for improved coverage and capacity has accelerated beyond the city centres and out to suburban and residential areas too.
Key to small cell outdoors as a business case is the very low cost to deploy and operate. Our pioneering approach to shareable infrastructure, connected via low cost dark fibre, is a fundamental enabler for large scale small cell outdoor deployment.
We believe that 2021 will see the priority deployment of outdoor small cells shift to reflect this 'new normal', with outdoor small cells being deployed in ever larger numbers to meet connectivity demands, wherever they may be.  
Macro network densification
The last five years have seen little in the way of network densification, and with initial 5G deployments the focus has been very much on updating existing sites to the next generation technology. However, we are seeing the first signs of densification taking place, with some UK operators already densifying their networks with thousands of additional macro cell sites. The mobile networks have excellent outdoor coverage, especially in our towns and cities, this densification has the additional benefit of improving in-building coverage at the same time as increasing network capacity to meet the huge growth in data demand.
In 2021 we expect to see this trend of macro network densification accelerate, with operators using densification to address both capacity and the age-old "not spot" challenges in buildings and homes where network coverage suffers from poor or no signal; simply upgrading existing sites will not solve this problem.
It's clear that 2021 will see further significant innovation and investment in the digital infrastructure market, with the UK setting the pace in many areas of deployments. The COVID-induced disruption to how we all live and work will have a lasting legacy, with work patterns changing and the concept of the office becoming much more dynamic, scalable and flexible.
We're excited to be at the coalface of the many diverse challenges and opportunities that 2021 holds and wish all of our partners, customers and followers a peaceful festive break.